October 3, 2023

✓
Carrier
Product
Premium
Bonus
First
Year
Base
Rate
MYGA
Yield
Surrender
Years
Withdrawals / Death Benefit
Commission

Loading...
✓
Carrier
Product
Premium
Bonus
First
Year
Base
Rate
MYGA
Yield
Surrender
Years
Withdrawals / Death Benefit
Commission
Looking for an Annuity?
Just use our Annuity Search, it's easy! Here's how:
Search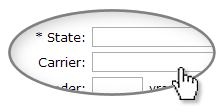 Simply choose your state from the pull-down menu above, then fill in any other pertinent fields. When finished, click the Search button to reveal all products that match the criteria.
Sort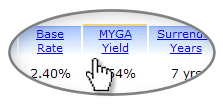 After searching, click column names to sort.
Find the best rates!
Find the highest commission!
Compare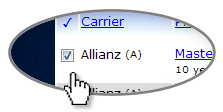 Click the checkbox next to two or more products, then click the compare button.